Mon Jan 24, 2022
Cumberland Advisors Special Update

Game Plan!

Today's Date: January 24, 2022
Dear Clients & Friends,

Matt McAleer, Executive Vice President & Director of Equity Strategies at Cumberland Advisors, shares with you his thoughts on the volatility of today's markets and his tentative "game plan." We have a chart to share with you as well that Matt will cover in the video. We expect to see more volatility this week and we're only in the first month of trading for this year, so please check back with us for more updates. Thank you.
Image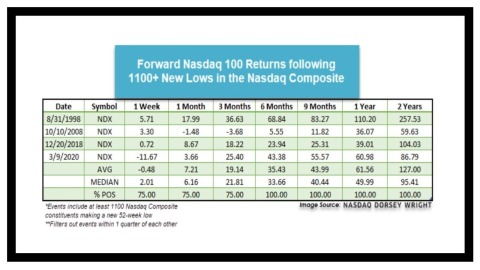 To view today's "Special Update" use the video preview shortcut above or follow this URL: https://youtu.be/2BjVscuiX-0

Please send any feedback from today's email/video to Matt McAleer. You can reach him at:
-Link to Matt's Email: [email protected]
-Link to Matt's Twitter: https://twitter.com/MattMcAleer4
-Link to Matt's LinkedIn: https://www.linkedin.com/in/matthew-c-mcaleer/
-Call Matt: (800) 257-7013 ext. 346
 
Other questions or comments? Email us at [email protected] or give us a call at (800) 257-7013
 
-Matt McAleer & Cumberland Advisors
---
Links to other websites or electronic media controlled or offered by Third-Parties (non-affiliates of Cumberland Advisors) are provided only as a reference and courtesy to our users. Cumberland Advisors has no control over such websites, does not recommend or endorse any opinions, ideas, products, information, or content of such sites, and makes no warranties as to the accuracy, completeness, reliability or suitability of their content. Cumberland Advisors hereby disclaims liability for any information, materials, products or services posted or offered at any of the Third-Party websites. The Third-Party may have a privacy and/or security policy different from that of Cumberland Advisors. Therefore, please refer to the specific privacy and security policies of the Third-Party when accessing their websites.
---
Sign up for our FREE Cumberland Market Commentaries
---
Cumberland Advisors Market Commentaries offer insights and analysis on upcoming, important economic issues that potentially impact global financial markets. Our team shares their thinking on global economic developments, market news and other factors that often influence investment opportunities and strategies.