Quoted: David R. Kotok.
Excerpt from…
Divesting From Russia Proves Complicated for Pension Funds
Retirement systems plan to dump Russian holdings but face a lack of buyers and financial-services providers
By Heather Gillers - March 2, 2022
Image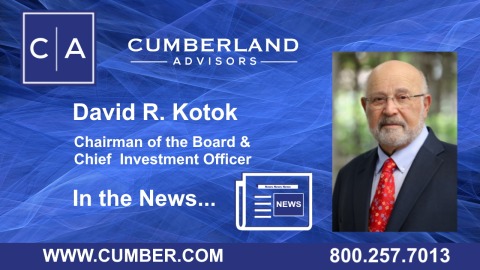 Pension funds around the world are reviewing their investments in Russia's energy, banking and mining sectors in the wake of the country's invasion of Ukraine.
Norway's largest pension fund, KLP Group; Denmark's AkademikerPension; and retirement systems in Connecticut and Rhode Island have announced plans to dump their holdings in Russia. Other U.S. pension funds from New York to California are taking stock of their Russia investments amid debate over whether teachers' and firefighters' retirement savings should be tied up in a country waging war on its neighbor.
Selling the holdings, however, is proving complicated.
Retirement systems divesting from Russia can expect to sell at a significant loss, pension officials and other asset managers said.
Pension funds willing to take the loss still might have difficulty unloading their positions as countries hand down sanctions and prospective buyers and financial-services providers back away from Russian investments, said David Kotok, chief investment officer at Sarasota-based Cumberland Advisors.
"Selling into a market which is either closing, doesn't want to buy or is under restrictions is one of the most difficult things you can do," Mr. Kotok said. "You have to have a payment mechanism that's not interrupted. Even if I'm willing to take 10 cents on the dollar…how do I get paid?"
Continue reading at WSJ.com: https://www.wsj.com/articles/divesting-from-russia-proves-complicated-for-pension-funds-11646193559
---
Links to other websites or electronic media controlled or offered by Third-Parties (non-affiliates of Cumberland Advisors) are provided only as a reference and courtesy to our users. Cumberland Advisors has no control over such websites, does not recommend or endorse any opinions, ideas, products, information, or content of such sites, and makes no warranties as to the accuracy, completeness, reliability or suitability of their content. Cumberland Advisors hereby disclaims liability for any information, materials, products or services posted or offered at any of the Third-Party websites. The Third-Party may have a privacy and/or security policy different from that of Cumberland Advisors. Therefore, please refer to the specific privacy and security policies of the Third-Party when accessing their websites.
---
Sign up for our FREE Cumberland Market Commentaries
---
Cumberland Advisors Market Commentaries offer insights and analysis on upcoming, important economic issues that potentially impact global financial markets. Our team shares their thinking on global economic developments, market news and other factors that often influence investment opportunities and strategies.
David R. Kotok
News Source
Wall Street Journal